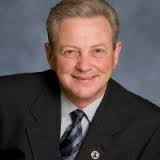 Dear Dems,
Let's get to work and make sure the Blue Wave is coming!
I'm excited for the upcoming CADEM EBoard Meeting  taking place from August 23 – August 25, 2019 in San Jose, CA . We have a lot of work to do, in our party, and in  our caucus. I will be posting and distributing the upcoming meeting date and time, as well as the Agenda soon. We will also post our minutes from our last meeting.
I'm very excited to discuss the state of business for Democrats, and continue working on our subcommittees and goals for 2020. This is an exciting time for Democrats. So many of us are becoming increasingly involved in local and regional politics, and having a say in how policies are shaped, to impact our lives. In the meantime, we are also more committed to the issues that build the core of the Democratic party platform, and are emboldened by the gains we see on the blue side of the national isle, as well as the failings of Republican lawmakers who seem to have their own best interests at heart, not the nation's.
We have a lot of gains to make, and a great deal of support to capitalize on as we build our party and our caucus. Let's get to work!
With thanks,
Ray Bishop
BPC Chair