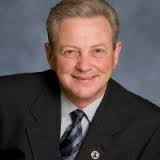 Dear Dems,
Let's get to work and make sure the Blue Wave is coming!
Dear Members of the Business and Professional Caucus,
Our next E Board Meeting will be held on zoom on the weekend of July 24th and our Caucus will meet Saturday evening at 5:30.  You may join the meeting with the following link:
https://cadem-org.zoom.us/meeting/register/tZYuc-ivqTIvHtAqKL_c09bBHr8MzM2n6jrF
The link to attend the BP Caucus meeting is at no cost; however we hope you will go to www.cadem.org/caucus and click on BP Caucus to renew or pay your dues of $25.00 for the BP Caucus.
We depend on these funds to support the party and pay for our events.
In the event you would like to attend other events during the Eboard meeting you can go to www.cadem.org and obtain observer pass at a nominal cost. You must register by Sunday night July 19th by midnight.
We are planning a great meeting to focus on inequality and especially how this impacts Small Business Owners and Professionals.  Trump has been a disaster for our Freedom and Democracy.  His programs are clearly aligned to benefit his supporters and those corporations who contribute to his business or campaign.  The 1% has clearly benefited from favorable taxes, regulations as well as government contracts.  As our health system has been torn apart, we have seen health costs rise to a level that makes critical care inaccessible to those who are not in the higher economic class.  This has occurred while we face a critical health crisis in the world and have a President who has mis-represented the seriousness of this problem to help his image.  Small Business Owners have been severely impacted as business has been forced to close due to this contagious virus.  Money appropriated to help business was dolled out to the big corporations while business owners and workers suffered.  Under the SBA banks were to provide relief to those in need but the billions of dollars were dolled out to the big corporations and the 1%.
On Saturday at 5:30 we hope you will join our Caucus here great speakers discuss this crisis and what we as the 99% and Small Business Owners and Professionals can do by joining together to be heard and see that we have the leadership in the United States that stands for People and the right to live a better life over the benefits to the 1%.  We hope you will join in the conversation to share your experiences and lend your support to build a strong economy that works for all of us rather than the privileged.
My Very Best Wishes for your Good Health and Strength during this difficult time.
We are here to understand your concerns and Unite to Bring About Solutions for a Better World.
Raymond Bishop
Chair, CDP-Business & Professional Caucus
We have a lot of gains to make, and a great deal of support to capitalize on as we build our party and our caucus. Let's get to work!
With thanks,
Ray Bishop
BPC Chair